Brigitte van Baren
Brigitte obtained her law degree in Amsterdam and is an entrepreneur. In 1992 she founded the consulting company "Inner Sense" for management development and executive coaching. She is a Zen teacher in the lineages of Willigis Jäger and the Sanbo-Kyodan-School.
Publication: "De smaak van zen in leven en werk", ISBN 9789056701659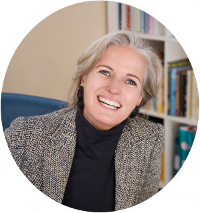 Paul J. Kohtes
At the age of 28 Paul founded the public relations agency Kohtes Klewes in Düsseldorf. He gives lectures on Zen meditation, executive coachings and he writes books on "management and spirituality" (e.g. "Vrij zijn in je werk. Zen en de kunst van het management", ISBN 9025957129). He is a Zen teacher in the lineages of Prof. Michael von Brück and Willigis Jäger. In 1998 he founded the Identity Foundation, a nonprofit organization that undertakes scientific research on philosophical topics.
www.meditation-wissenschaft.org